ICC Estonia's export conference "Make Trade Simple!" was held on the 7th of June at Lawfirm Glikman & Partners conference room. During the conference was also held ICC Estonia's first birthday.
"Make Trade Simple!" is ICC WBO's slogan that was directed to raise the quality of foreign trade transactions.ICC Estonia, as national organization of ICC, took that slogan to be its device primarily because at complicated times we need simple, clear and relative export deals! All of ICC Estonia's foreign trade trainings have enacted under the slogan "Make Trade Simple!" . Export conference was a logical appendage.
Guest performers came from all over Europe – Timo Vuori from ICC Finland, Martin Granholm, prof Jan Ramberg from Sweden and capt Pottengal Mukundan from London.
Conference talked about:
Global economy from Nordic business perspective – what business leaders should know about the ICC – Martin Granholm;
How companies should take advantage of the ICC services by Making Trade Simple? – Timo Vuori;
What is a good transaction in international trade and how to achieve it? – Tiit Tammemägi;
Incoterms – so simple, so effective. – Jan Ramberg;
Big export deals concerning Molycorp Silmet – David O'Brock;
Does mindset "Make Trade Simple!" suit with development of Estonian Air? – Rauno Parras;
Dispute resolution – State Court vs Arbitration Court vs amicable settlement by parties. Live dispute between Leon Glikman vs Asko Pohla vs Tiit Tammemägi;
Commercial crimes – how to avoid becoming a victim? – Pottengal Mukundan;
Panel of conclusions – performed Meelis Tambla from KredEx Credit Insurance; Kristo Vrager from Schenker; Urmas Koidu from Estonian Tax and Customs Board; Age Valgepea from Swedbank.
ICC Estonia has big plans with export conference "Make Trade Simple!". Next year we plan to arrange it at Narva and we hope that "Make Trade Simple!" is an international conference.
Next some pictures that were made at conference: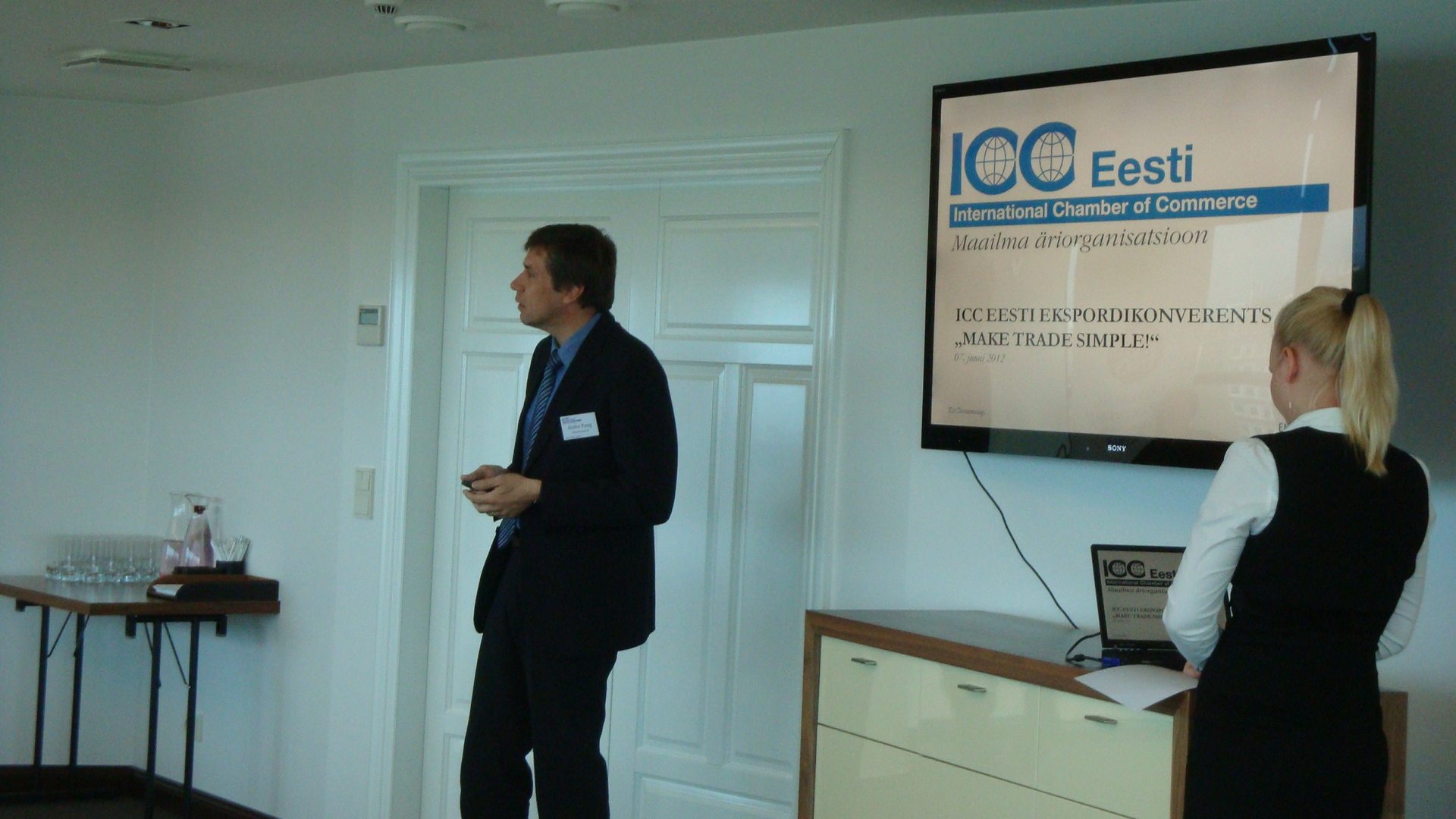 Opening words by Mr Andre Pung, Estonian Ministry of Foreign Affairs, Director of External Economic and Development Cooperation Department
.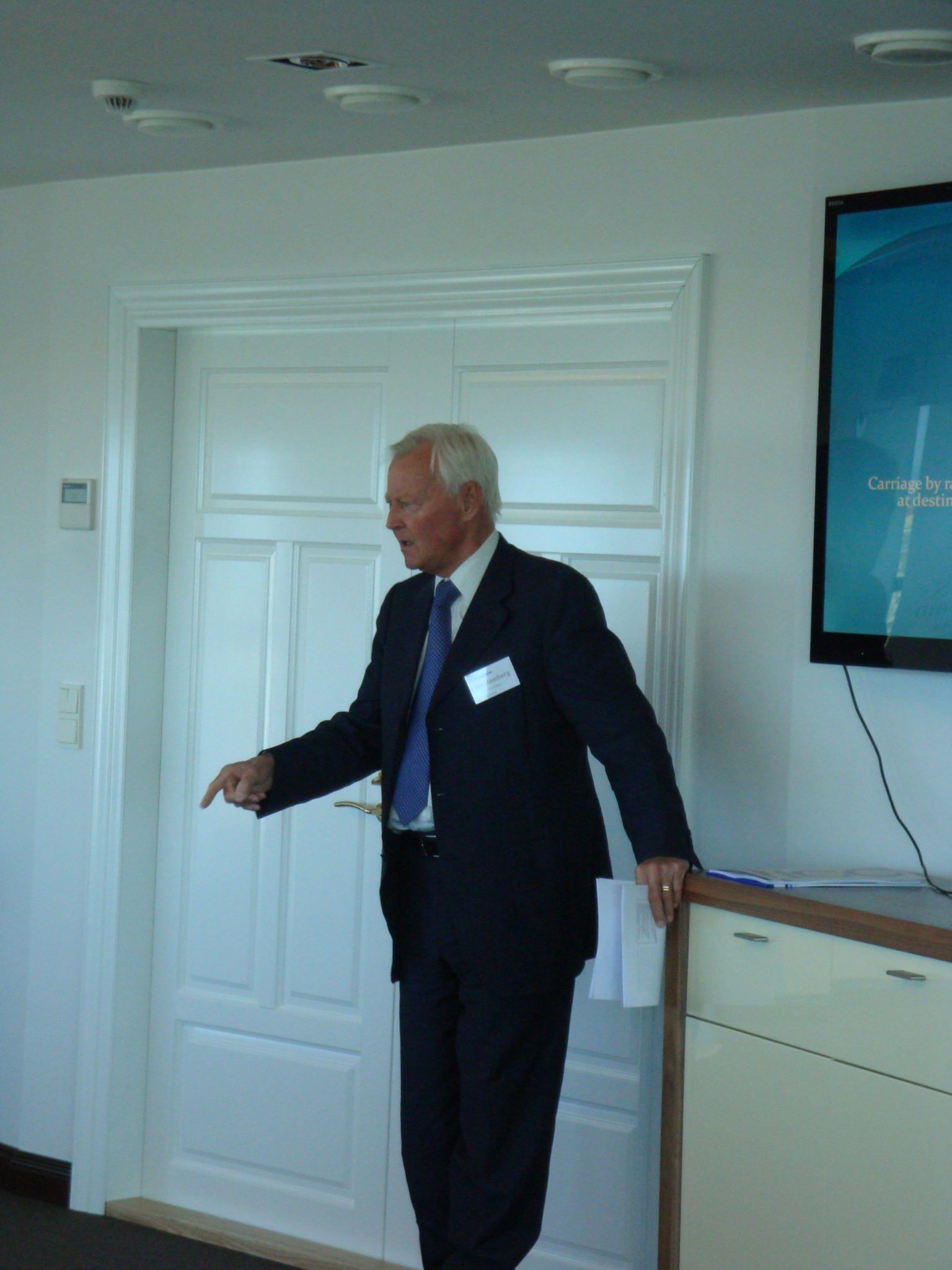 "Father" of Incoterms – professor Jan Ramberg
.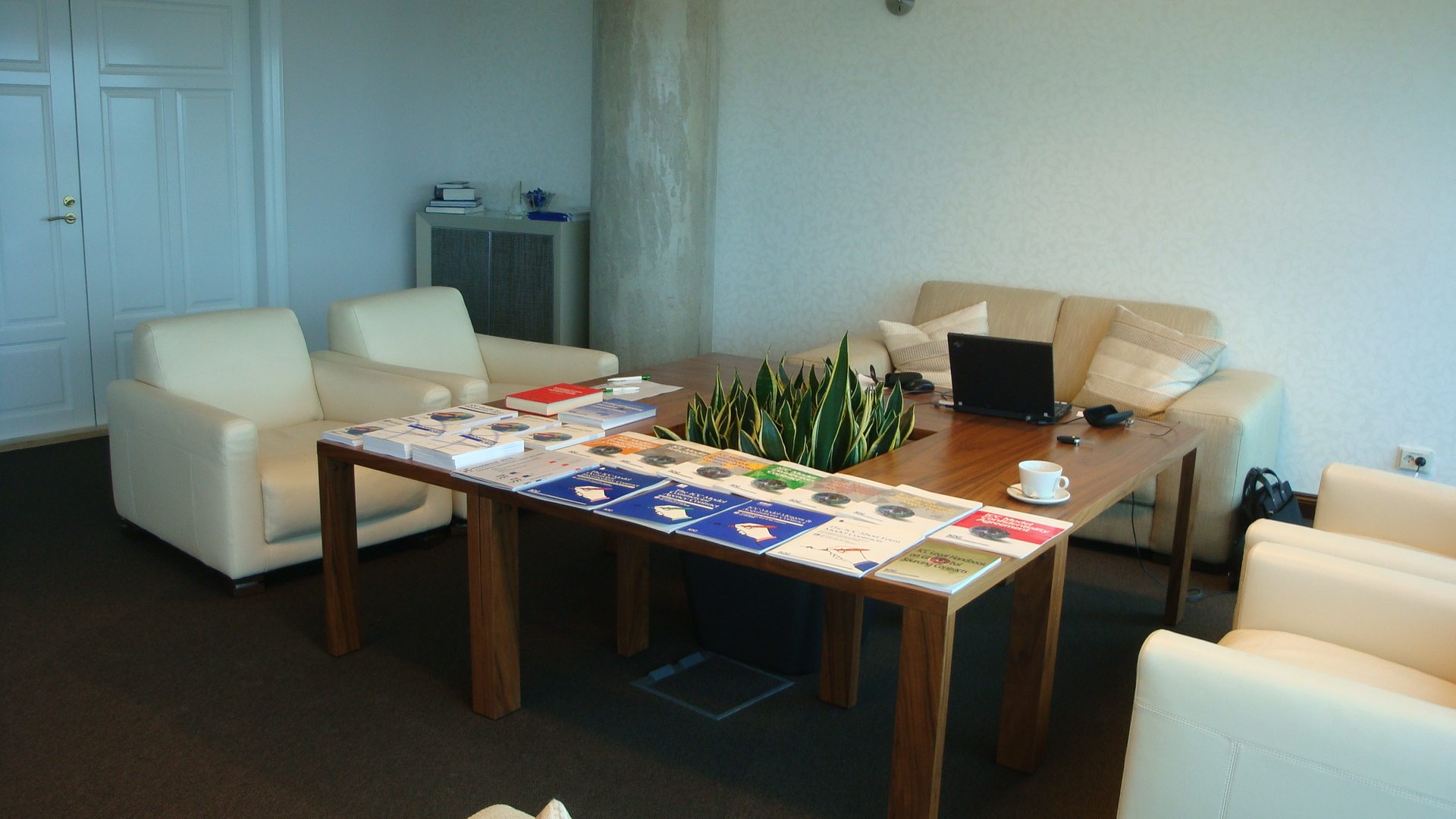 Little piece of ICC Estonia's library – ICC publications
.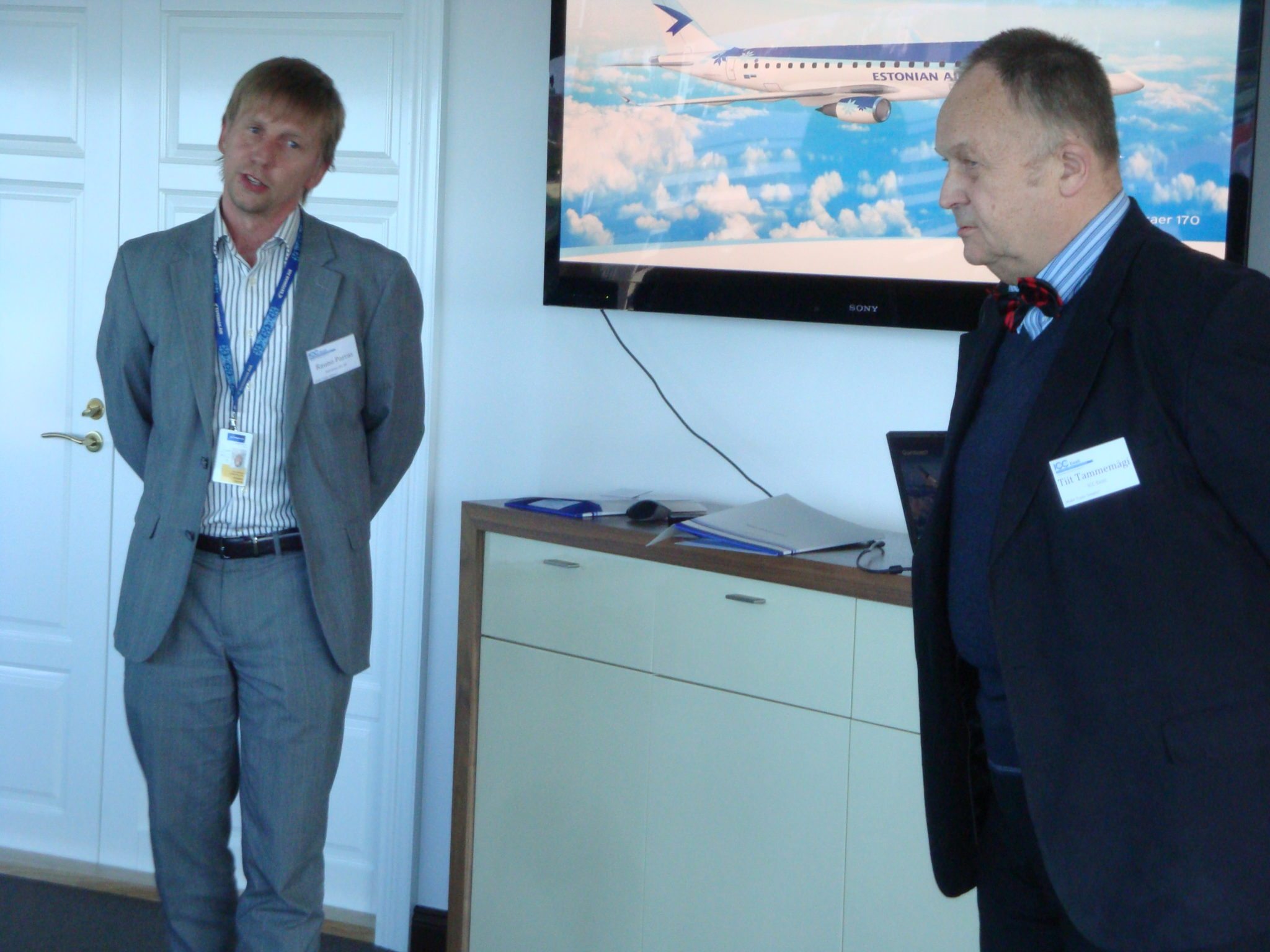 Chief Commercial Officer of Estonian Air Mr Rauno Parras (on the left) and ICC Estonia's Secretary General Mr Tiit Tammemägi
.


Barrister Asko Pohla, Manager of Law Firm Pohla & Hallmägi
.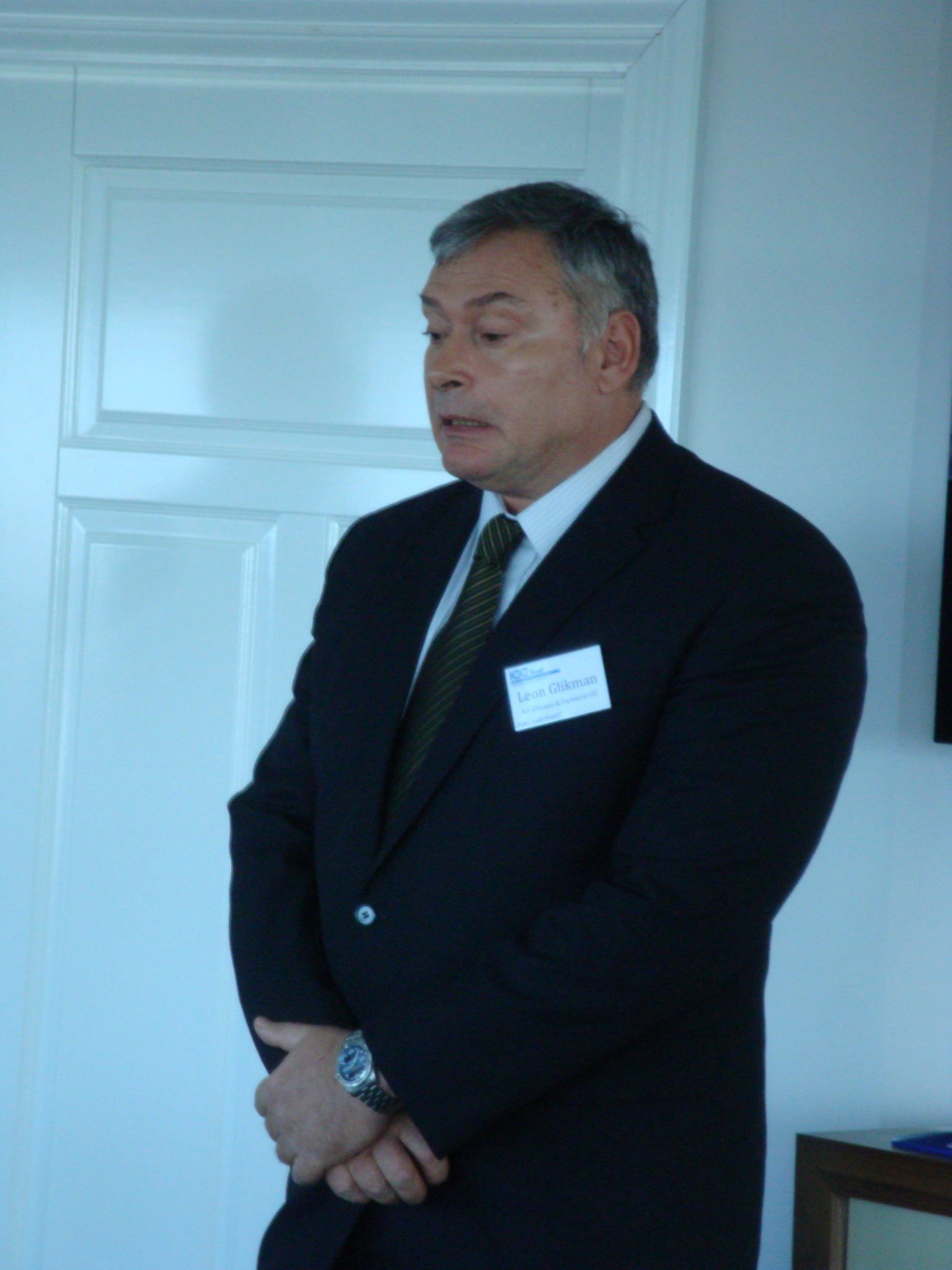 Barrister Leon Glikman, Partner at Law Firm Glikman & Partners
.


Capt Pottengal Mukundan from ICC Commercial Crime Services