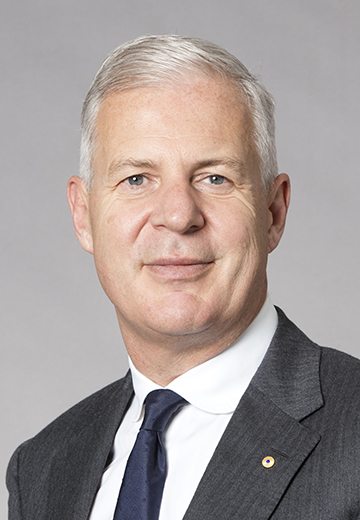 Best Wishes for 2023 from the International Chamber
I am very proud of ICC's many achievements this year that have positioned us as an actor, rather than an observer, in global affairs.
Throughout what has been a tumultuous year for people and business, we played a key role in addressing the world's many interconnected challenges – a role no better exemplified by our hand in conceiving and brokering the Black Sea Grain Initiative that allowed the resumption of wheat trade out of Ukraine, thereby averting a major hunger crisis from developing in many parts of the world.
But as 2022 draws to a close, I want us to take the opportunity not to look back on the year gone by but to look ahead.
In 2023, we will continue to push for a seat at the highest levels of international decision making to ensure that global business fully participates in shaping the future. For no global crisis can be addressed without the active involvement of the private sector.
This is the start of a new chapter for our truly global organisation – one reflected in our new strategic direction and embodied by our new brand identity. The world is transforming, and so is ICC.
Because the true strength of ICC lies in our global network, I want to sincerely thank our members for their continuing engagement as we seek to create a better environment for businesses and a more peaceful and prosperous future for everyone, every day, everywhere.
They've enabled us to accomplish our vision and helped us create an impact where it matters most. Together, we are ICC.
I look forward to even more success next year! May you and your families have a healthy and happy 2023.
John W.H. Denton AO
ICC Secretary General