.


Nina Vilkova is one of the seven leading international arbiters in Russian Federation, according to Global Arbitration Review (UK) 2010. She has more than 20 arbitration cases in a year in international courts of arbitration. Practicians consider her as the best and most well-known arbiter in Russia.


.


She has doctor's degree in law and she is professor at Foreign Trade Academy in Moscow. Vilkova is specialized in international private law, also in international contracts and arbitration. She is a member of ICC International Court of Arbitration.


.


As a active arbiter, she has operated in a lot of international arbitration courts. She settles cases in English, French and Russian. Nina Vilkova has written over 200 professional articles and two capacious books regarding contract law and Incoterms. She has translated 13 ICC publications into Russian – mainly Incoterms and all important ICC model contracts.


.


Considering our conference subjects, Nina Vilkova is a very relevant performer.


.

.
.
.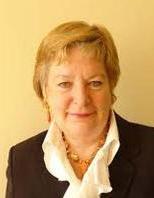 Nina Vilkova